This year marked a 10 year milestone for UHN's Laboratory Medicine Conference, which has consistently brought together some of the best and brightest lab professionals for what is often the last major continuing education opportunity of the calendar year for medical laboratory technicians and technologists.
Hosted on the last weekend of November, the UHN Laboratory Medicine Program (LMP) curates insightful speakers who work in a wide variety of specialties in lab medicine. With presentations spanning from research in heart regeneration to clinical laboratory accreditation, conference delegates were able to hear a little bit of everything at the one day event.
The 10th Annual Laboratory Medicine Conference became LMP's highest attended conference yet, and raised the bar for future LMP continuing education events – a challenge the program is happy to take on.
Our speakers included:
"Lab Medicine – Now and Beyond"
Presented by: Tom Clancy, Director, Laboratory Operations, LMP; Dr. Vathany Kulasingam, Biochemist; Dean Maxwell, Genetics MLT, and; Dr. Kathryn Tinckam, Medical Director, HLA Laboratory
Our four person opening talk acted as an update on how where lab medicine is currently at and where it is headed. With technologies evolving so quickly the talk highlighted some interesting reminders on how far the profession has come in the 10 years since the first LMP conference, and  had experts from administrative laboratory operations, mass spectrometry, molecular genetics, and histocompatibility share their insights in the unique work they do.
"Heart Regeneration"
Presented by: Dr. Michael Laflamme, Chair, Cardiac Regenerative Medicine, McEwen Centre and Cardiovascular Pathologist, LMP
The keynote presentation, sponsored by the Canadian Society for Medical Laboratory Science, featured Dr. Michael Laflamme, a newer member of UHN who offered delegates a peek into regenerative medicine and his work on repairing damaged heart tissue. Dr. Laflamme shared details on how he transforms pluripotent stem cells into cardiomyoctyes for transplant and his goals of human clinical trials.
"Utility of Point-of-Care Testing for Management of Coagulopathy in Cardiac Surgery"
Presented by: Dr. Keyvan Karkouti, Deputy Anesthesiologist-in-Chief, Toronto General Hospital
Our third presentation was sponsored by Promega Corporation and featured Dr. Keyvan Karkouti, who discussed the importance of point-of-care testing in cardiac surgery, and how it's leading to blood conservation and effective blood management. His research group has recently developed a blood management algorithm in cardiac surgery that employs point-of-care coagulation assays.
 "Welcome Aboard IQMH" 
Presented by: Aisha Ismail, Staff Technologist, Institute for Quality Management in Healthcare (IQMH)
Aisha Ismail is a medical laboratory technologist and staff technologist at the Institute for Quality Management in Healthcare.  Her presentation shared an overview of IQMH including what it is today, where it came from, and how the institute is elevating confidence in the healthcare system through it's accreditation processes.
 "Molecular Profiling of Hematological Malignancies"
Presented by: Dr. Andre Schuh, Director of Clinical Services, Malignant Hematology, Princess Margaret Cancer Centre
Following a wonderful hot lunch in generously provided by conference sponsor, Abbott, Dr. Andre Schuh brought the focus back to lab medicine and presented some of his research on leukemia and how molecular sequence data can be used to better treat patients and determine the most effective therapies.
"Cancer Immunotherapy"
Presented by: Dr. Linh Nguyen, Head, Translational Immunotherapy Laboratory, Princess Margaret Cancer Centre
Our sixth presentation came from researcher, Dr. Linh Nguyen who specializes in translational cancer immunotherapy. Her presentation shared some of the basics in this relatively new area of research and how certain cancers can be affected by the body's immune system.
"The Way to PA"
Presented by: Martin Grealish, Pathologists' Assistant, LMP
The final presentation of the day came from LMP's Martin Grealish who talked about his role as a patholigists' assistant, how the role is evolving and how the profession is introducing new regulations and certifications to practice. He also gave delegates some advice on how they may be able to pursue a career as a pathologists' assistant and what may be expected from them.
---
The conference as a whole was an amazing success, and everyone was able to walk away more informed, and better equipped to handle a new year in Laboratory Medicine. Additionally, all attendees received some great LMP branded 10th annual take-homes, including a conference tote, a steel water bottle and a professional portfolio.
Thank you to all of our speakers, delegates and sponsors for making LMP's 10th Annual Laboratory Medicine Conference possible. We're incredibly proud to have offered a decade of continuing education and we look forward to continuing the tradition for years to come!
Sponsors include: 
Abbott

Dr. Danny Ghazarian, LMP Dermatopathologist
Promega Corporation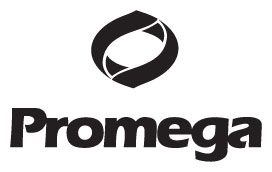 Canadian Society for Medical Laboratory Science

Oxford Gene Technology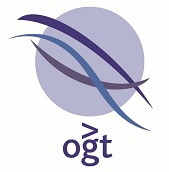 VWR International